Jay Furze Gardening Services – Fencing for your Bath Garden
Fencing gives your home and garden valuable privacy, shade and security. Privacy in a garden is increasingly important, both within the garden itself and to reduce the possibility of being overlooked by neighbours. Fencing, trellis, arches and arbours are constructive and attractive features that produce seclusion, shade and privacy.
Keeping the weather in mind, we ensure your fencing stays looking at its best for longer; all wood is treated with anti-weather, anti-rot and pesticide treatments by our team. Our knowledge and expertise means that you can relax and enjoy your garden for years to come.
When choosing fencing for you garden, you should consider the height and purpose of the fence required. The tallest fence that can be erected in a garden without council planning permission is 2 meters high.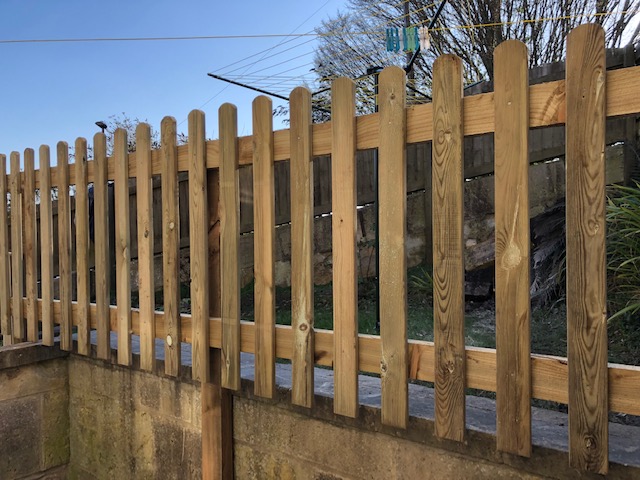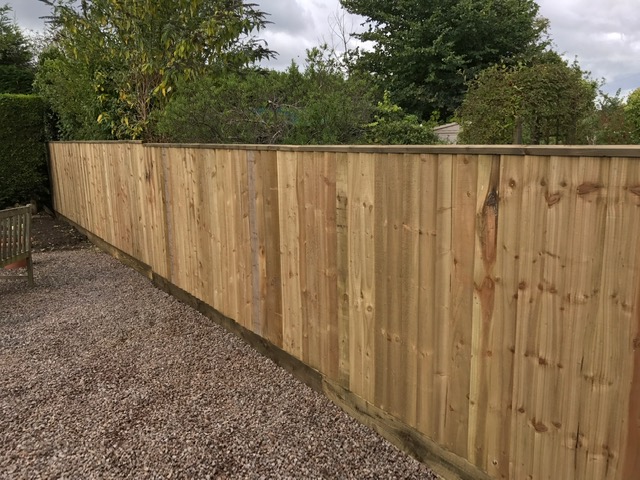 Types of Fencing:
Wood Fences – Wood fencing is ideal for domestic gardens as it gives a natural, comfortable feel to the garden as opposed to metal fencing. There are many different types, shapes and sizes and we will be happy to discuss all options with you.
Metal Fences – Metal fencing is generally used in more commercial properties, unless it is for animal housing or extra strong security. We will happy to discuss all options regarding design and installation.
Turn your garden into a beautiful living area with our expertise in fencing, trellis, arches and gates. Whether you're looking to replace just one panel or your whole fence, Jay Furze Garden Services will work to your needs to provide an attractive and cost effective result.
Fencing is one of our specialities mainly timber fence work in private or commercial properties. So whether its panelled fence, feather edge fence, post and rail or gates, we can accommodate you.
For advice and no obligation quotes on your fencing in Bath, speak to Jay.

01225 378862 or 07969 681490

14 Chantry Mead, Bath, BA2 2DE