For leisure, entertainment and play patios and paved areas are ideal feature of your garden. You can have a patio in just about any shape, colour or style that takes your fancy. A patio is now considered to be more an extension on your living area rather than just a level part of the garden. Therefore, just as you want to make the best of the various rooms in your house, now you can shape and decorate the patio to suit your needs and tastes.
Materials we can use for your patio
There are hundreds of types of materials that can be used but here are a few examples:
Gravel & Pebbles
Cobblestones
Old bricks, stone tiles, slate, recovered slabs
New slabs – usually made from pressed concrete or natural stone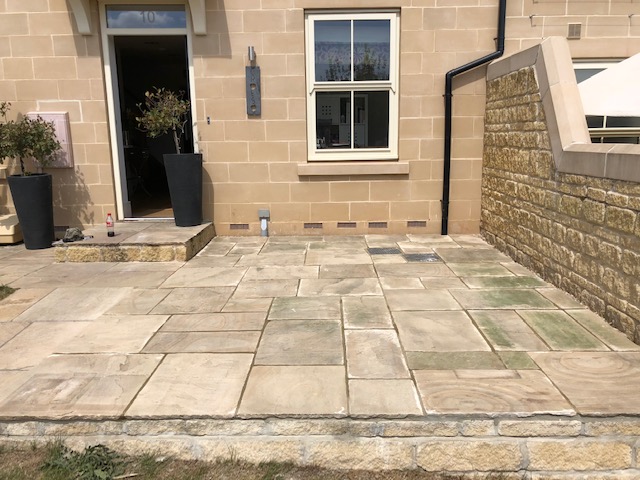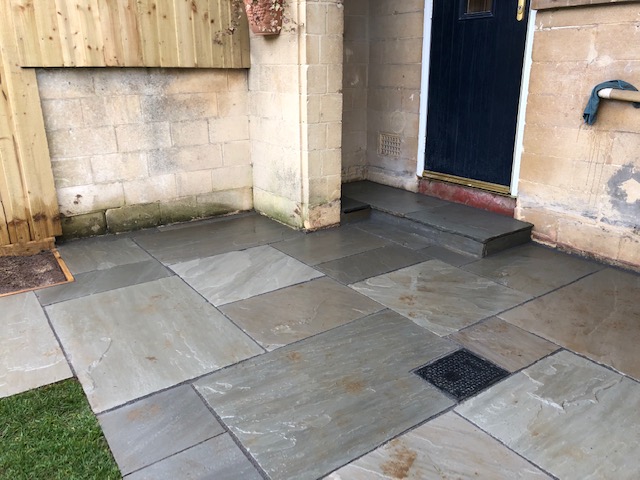 Geometric Shapes – can be exciting and dynamic ways to break up your garden in "rooms", with some areas being on different levels to increase visual interest.
Circles & Stepping Stones – Set within a lawn or plants, stepping stones and larger circles can bring different parts of a larger garden together or make smaller gardens look larger.
Squares or Rectangles with edging – Depending on your tastes, crisp straight lines and corners will bring your garden a tidy and modern look.
Choose a sunny spot for your patio and soak up the summer rays. Whether you're catering for a whole family BBQ, or a romantic al fresco dinner for two, a patio in the right place is the perfect addition to your garden. Transform overgrown, weed stricken or tatty parts of your garden with a beautifully designed patio that will give the area a modern and clean feel throughout the year.
Jay Furze Gardening Services provide a variety of design combinations to suit your needs and we are happy to discuss styles, colours and materials with you to create an attractive, multi-functional, all weather surface.
For garden patios in Bath,
get in touch with Jay Furze today!

01225 378862 or 07969 681490

14 Chantry Mead, Bath, BA2 2DE